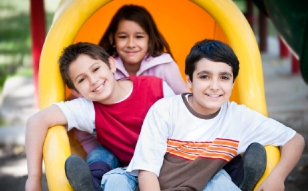 Friday, September 28, 2018
Enterprising Students With Autism Launch LVS Oxford Apple Juice
Students with autism at LVS Oxford school have been demonstrating and honing their business acumen by selling apple juice using fruit they picked in their own grounds. The Keystage 3 students set up a stall to launch the product at the school's most recent open day on Wednesday 19thSeptember.
By following and participating in the entire process from picking to selling they are learning a range of valuable, practical skills which will help the school develop their abilities to live independently in the future.
Hundreds of apples grown on the mature trees in the grounds of the specialist school for young people with autism, which was formerly Begbroke Priory, were picked by students and sent off for pressing and bottling at Pasture Farm in Longwick on the Oxfordshire/Bucks border. This year's crop has enabled the school to produce 110 bottles of apple juice, all of which carry a label with the school logo on it.
The apple juice first went on sale at the school's open day last week. It will now also be sold in the school café, at the school's reception and at future open days and parents' evenings. There are also plans to sell other products made from fruit and vegetables grown by students in LVS Oxford's grounds in their horticulture lessons.
Head of School Louisa Allison-Bergin said: "Through our enterprise projects, learners are able to develop important skills such as team work, problem solving, customer service and handling money. By linking subjects such as horticulture, cooking and enterprise together, students can get involved with each stage of product development. They gain experience of growing crops, manufacturing products, packaging, marketing and selling. In this way the theories of business, such as supply and demand, environmental impact, profit and loss, and creating customer demand, are brought to life. Our students are gaining skills and experience that will be invaluable to them when they move on to college or into the workplace when they leave LVS Oxford".