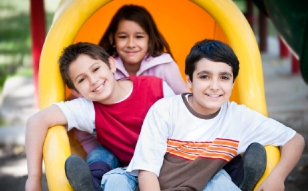 Thursday, August 23, 2018
Autistic Student Told He Would Never Take Exams Celebrates Excellent GCSE Results At LVS Hassocks
A student with autism who was told at his mainstream school that he would never be able to take exams is celebrating after he received a B and two 4s, equivalent to Cs, in his GCSEs at LVS Hassocks. He now plans to return to the specialist school for another year to study for more exams before going to Northbrook College to study aviation engineering.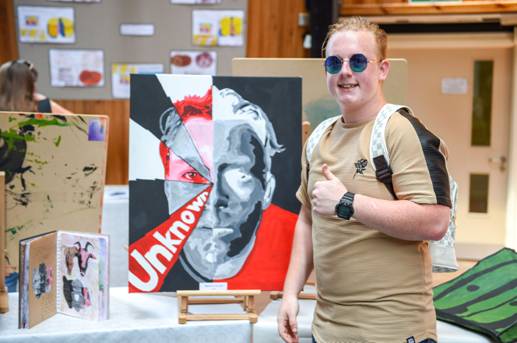 Nat Dudman, 15, moved to LVS Hassocks, for young people on the autism spectrum, four years ago and has not looked back since, continuing to develop and gain academic and independence skills. His GCSE success – B in ICT and 4s in maths and English language, demonstrated the development possible at the school which prepares students for independent futures.
His mother Lynda Sayers said: "I am extremely pleased with his results and he is happy too, considering when he was in main stream school they said that he would never be able to take any exams! It just goes to show that when the teachers and school believe in someone they can achieve great things. I would like to say a very big thank you to all at LVS for believing in my son, I am so very proud of him".
Nat was one of a group of seven students at specialist school LVS Hassocks to celebrate their GCSE results today, with 82% of the exam papers graded A* - E or equivalent, and 47% of them graded A* - C or equivalent across ICT, maths, English language, art and statistics.
The headline figures were: - 82% of exam papers graded A*-E or equivalent - 47% of exam papers graded A*-C or equivalent - 57% of students gained all A*-D grades or equivalent
LVS Hassocks' approach of individual calming strategies and a wide range of therapist support available on site has paid dividends as the school's results have helped students achieve places in mainstream education for September. These include Martin Pullen who received an excellent 6 (equivalent of a B) in his Fine Art GCSE and will now go on to study art at East Surrey College.
Giving students with autism the confidence to sit exams can be a challenge, with many suffering from high anxiety and exams being a stressful time for any student, making the results even more noteworthy.
Those students who stay on at LVS Hassocks to gain the qualifications and social skills they need to live independent lives in future will be able to choose from a variety of exam options as well as additional GCSEs, including a range of A-Levels and BTECs to ensure they can study the most suitable education for them.
LVS Hassocks Interim Head of School Sarah Sherwood said: "I am delighted that our results today will help our students to continue to grow academically and set them up for further education and the chance to lead independent lives in future. Nat Dudman is a great example of a student struggling in a mainstream school whose prospects can be transformed with the right specialist education. We look forward to helping many more students with autism to achieve their academic potential in future".