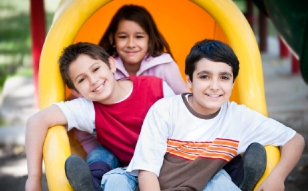 Kids enjoy new all-weather "PlayZone" at The Brier School in Kingswinford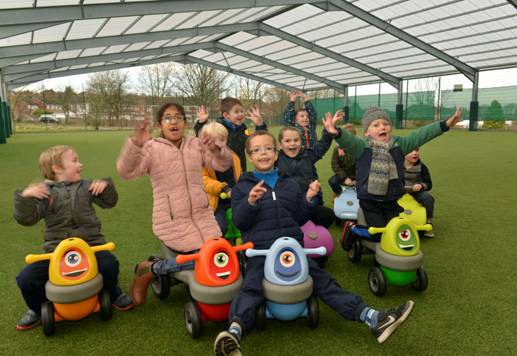 The Brier School in Kingswinford has been an Ofsted outstanding special school since 2008, teaching children from across the borough with a range of additional needs.
They have built a covered games area with artificial grass, where all the children can play and learn outdoors, all year round. They have proudly named it the "PlayZone".
The PlayZone is used by all the children in lots of different ways; the key stage 1 children ride trikes and bikes, there is quick cricket, 5 a side football, relay races and even sponsored walks. It even hosted a Winter Wonderland event for the children in the run up to Christmas. It adds many options to the school and it is being well used by the pupils as well as the wider community.
During the Summer, The Orchard Trust, a charity supporting children with learning difficulties, uses the area for a Summer School. It has extended the options available to local children with learning difficulties and their and families. The Brier School are rightly very proud of their new outdoor space.
Headteacher Russell Hinton comments -
"This space has made such a difference to the children, they can be outdoors and get fresh air all year round, regardless of the weather. Different classes use the PlayZone in rotation when the weather is poor, meaning that everyone has the chance of some fresh air and exercise. It took more than two years planning because of the size and design and it was built by A&S Landscape who specialise in school canopies. The children are loving the PlayZone and a little bit of outside time each day helps with their concentration levels as well as their fitness."