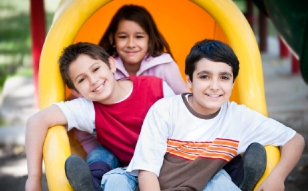 Wednesday, April 11, 2018
Autistic Students Look To The Future At LVS Hassocks' Inspiring Careers Day
Students with autism in West Sussex were able to make plans for their futures recently as LVS Hassocks hosted its first ever Careers Day on Wednesday 15th March. All students took part in a variety of different workshops, with a range of local businesses and organisations involved in the innovative event.
Providing qualifications, work experience and independence skills are some of the key areas of focus at the school for young people with a diagnosis on the autism spectrum, passionate to improve the statistic of only 16% of adults with autism being in full-time, paid employment. Through a series of visiting companies, students were able to gain a clearer idea of the options available to them beyond the school, and how to achieve their ambitions.
The CEO of DotSquares, Bankim Chandra, came in to talk about gaming and social media whilst Sam Kidger and his team from the Friday Media Group gave some students a tour of their facilities, putting a personalised advertisement in the local issue of the Friday Ad. It allowed students to see the idea through to the end product of a printed advert.
There was something for everyone, with sporty students treated to a visit from Albion in the Community, the official charity of Brighton and Hove Albion. They talked to students about the full range of different careers within sport, and also treated them to a game of football to encourage team building.
Many public services were involved in the day allowing students to understand the different roles within those industries, whilst younger pupils went to Drusillas Park to find out about being a Zoo Keeper and all the different requirements for the job. Visiting LVS Hassocks, situated 10 miles north of Brighton, were a host of amazing animals from RepTylers who visited the school to talk about working with animals and allowed students the opportunity to meet and handle snakes and spiders.
Some students were able to practice running a café, serving various healthy cakes including a 'chocolate cake' that was made from courgette. Buying and selling items in the café also gave students the valuable opportunity of practicing their money handling skills.
Leanne Jarvis, LVS Hassocks' PSHE Coordinator, said: "Our students were so impressed with the visitors and all the trips. It was a real inspiration for them to work hard to achieve their dream job. We are very grateful for all the local businesses that gave up their time to provide our students with a day to remember that will really benefit them in planning their futures".