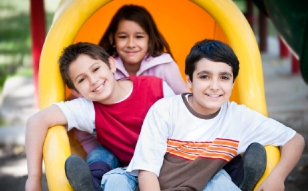 Thursday, August 24, 2017
Autistic students celebrate LVS Hassocks' best GCSE results
A group of students with autism have helped LVS Hassocks achieve its best ever GCSE results, with a record 56% of exam papers graded A*–C, up from 44% in 2016.
Ten students at the day and weekly residential school for children with a diagnosis on the autism spectrum sat GCSEs in ICT, Maths, English literature, English language and, for the first time, art. 70% of them achieved all A*–D grades, up from 64% in 2016, with the new art GCSE providing only A*–C grades.
The headline figures were:
• 56% of exam papers graded A*–C (44% in 2016 and 40% in 2015)
• 70% of learners gained all A*–D grades (64% in 2016 and 61% in 2015)
LVS Hassocks' approach of individual calming strategies and a wide range of therapist support available on site has paid dividends as the school achieved excellent results which have helped students achieve places in mainstream education for September such as Steven Bagnall who achieved a strong pass (5) in English literature amongst his results, and is now set to take up a place in mainstream education at Chichester College.
Giving students with autism the confidence to sit exams can be a challenge, with many suffering from high anxiety and exams being a stressful time for any student, making the results even more noteworthy.
Bradley Kelly achieved all A*–C grades in ICT, maths and English literature and now has the option of moving on to mainstream college. During his time at LVS Hassocks, and as part of the school's commitment to giving students practical skills and experience to help increase their employability, Bradley flourished in a barista training course and showed off his new skills in LVS Hassocks' own coffee shop, designed to give students work experience opportunities. You can see how he benefited from the course here
Oliver Short also did particularly well in achieving all A*–C grades, including receiving a B in LVS Hassocks' first ever art GCSE.
Those students who stay on at LVS Hassocks to gain the qualifications and social skills they need to live independent lives in future will be able to choose from a variety of exam options as well as additional GCSEs, including a range of A-Levels and BTECs to ensure they can study the most suitable education for them.
LVS Hassocks Head of School Terry Kelly said: "We are delighted that our students have performed so well in their GCSEs. It is a very daunting prospect for students with autism to sit examinations, so for 70% of them to achieve only A*–D grades, and over 50% of papers to be A*–C grades for the first time, is a big achievement. By improving students' academic achievements whilst building their personal and social skills we are able to ensure they can go on to live independent lives beyond the school".