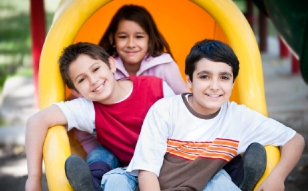 How to win a SEN tribunal
Many children and young people with special educational needs (SEN) are in receipt of an Education and Healthcare Plan (EHC Plan). The EHC Plan outlines what the child's needs are, what provision is required to meet those needs, and where the child can access those provisions. The local authority is then obliged to make appropriate arrangements for the child, including providing the necessary funding.
For many parents who have children with SEN, getting an EHC Plan may be the most effective way to ensure their child gets the support they need to progress and thrive at school. As literacy and inclusive expert Jules Daulby explained in a recent exploration of the government's SEN figures, it's becoming increasingly difficult for families to get SEN support for their child without this legal document.
Unfortunately, some parents may find that their local authority (LA) refuses to carry out the EHC Needs Assessment that would allow the child to obtain an EHC Plan, or that they may create an inadequate EHC Plan that doesn't address the child's needs properly. If either of these things happen, parents can appeal to the Special Needs and Disabilities Tribunal (SENDIST). With the latest government figures showing that appeals to the Tribunal has risen for the fourth consecutive year, more parents than ever may be looking to appeal.
The following are some tips and advice to help you prepare for – and win – a SEN tribunal:
1. Make your appeal within two months
You'll need to submit a request for your LA to carry out an EHC Needs Assessment for your child. They may decline this request and notify you in writing if they do so. You can appeal this decision via the SENDIST. Similarly, if your LA decides to go ahead with the EHC Needs Assessment but you're unhappy with any aspect of the final EHC Plan they've created, you can appeal this too. Crucially, for either scenario, you'll need to make this appeal within two months of hearing from your LA. This is called the 'appeal window'.
2. You'll need to try mediation first
Once you've made an appeal, the first step is to consider mediation. You'll need to notify your LA within the appeal window, and your LA will make a referral to mediation services. If you can't reach an agreement at mediation, your case can then be appealed at SENDIST. If you'd rather not engage in mediation, you'll need to contact a mediation adviser to tell them so. The mediation adviser will then move your case forward for appeal at SENDIST.
3. Being proactive is key to winning a SEN tribunal
Unfortunately, due to cuts to their budgets, LAs are likely to try to find ways to reduce the amount of provisions and SEN support they provide. The experts that the LA uses to assess your child's needs are also likely to be pushed for time, meaning their reports may not be completely accurate or fully reflective of your child's needs. This means, to get the right support for your child, you'll need to be proactive:
- Obtain your own evidence from experts if possible, making sure your chosen experts have experience at giving evidence at SENDIST. While it may not be possible for you to pay privately for every expert you'll need, you may want to consider asking an educational psychologist, an occupational therapist, a physiotherapist and a speech and language therapist to assess your child.
- Work with your child's school's Special Educational Needs Coordinator (SENCO) to ensure the school does all it can to provide resources and support for your child. This is because you'll need to be able to prove that you've exhausted all the possible avenues available at your child's school without extra funding, and that your child does need an EHC Plan to make any meaningful progress in school.
- You'll also be in a much better position to win at the SEN tribunal if you work with your child's school and the SENCO to collect evidence you can use – including observations, reports, incident reports, and details of the resources used so far. You may also want to collect witness evidence from people in your child's life (like therapists, childminders or people who run any extra-curricular clubs your child attends), as well as gathering diary and video evidence.
The insight above has been gathered in collaboration with specialist lawyers Bolt Burdon Kemp, whose SEN Access to Education piece linked above goes into further detail about the SEN landscape in England today. Find more about the topic so you can feel better prepared if you need to face a SEN tribunal.