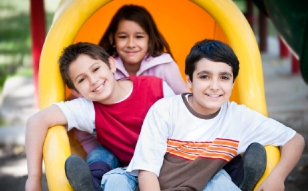 Tuesday, January 21, 2020
Autistic Students Celebrate Early GCSE Success At LVS Hassocks
Three West Sussex students with autism are celebrating after starting the year with GCSE success at LVS Hassocks. Jake Collins and Amy Elston, both 16, discovered on Thursday 16 January that they had passed their GCSE maths exams with a 4 (C on the old grading system), alongside 17-year-old Peter Bedingham who received an amazing 6, the equivalent of a B.
The three students at LVS Hassocks, a school for young people aged 11 to 19 on the autism spectrum which is 10 miles north of Brighton, were all celebrating success in the exams at the first time of asking having sat them in November. Jake, Amy and Peter will all sit further GCSEs in the summer but this success will not only boost their confidence for the studies to come but also allow them to focus more on fewer subjects with their maths results already safely achieved.
LVS Hassocks Head of School Jen Weeks said: "We are delighted with the exam results for our students who sat the November entries for their maths GCSEs, and are very proud of their achievements. Using various methods to support our students ranging from small class sizes to personalised teaching approaches, we prepare them individually for all aspects of sitting an exam. We feel this enables our students to feel confident when sitting the examinations".
Giving students with autism the confidence to sit exams can be a challenge, with many suffering from high anxiety and exams being a stressful time for any student, making the results even more noteworthy. The school's approach that includes individual calming strategies and a wide range of therapist support available on site has paid dividends with a succession of excellent exam results.
In 2019 a student achieved a 7 (equivalent of an A) in English Literature whilst another gained passes that earned him a place back in mainstream education studying aeronautical engineering at Northbrook College in Shoreham. In 2017 the school celebrated their best ever GCSE results with 56% of papers graded A* - C.