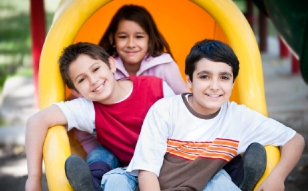 Autistic Students Rewarded For Achievement At Inclusive Sports Day
Students with autism in Oxford enjoyed a day of sporting achievement and teamwork at their annual sports day on Friday 24th May as parents flocked to LVS Oxford school to cheer on their children in a host of events. Students from 11 to 18 took part in a range of events as they threw, jumped and raced for a number of coveted medals on offer.
Whilst the emphasis on social communication often makes team sports difficult for autistic students, over 50 pupils with a diagnosis on the autism spectrum threw themselves into group activities tug of war and dodgeball, demonstrating the confidence they are gaining at the school. Parents and teachers also made up the tug of war teams in the traditional finish to sports day at LVS Oxford, which opened in 2014 and was officially opened by the Countess of Wessex.
With athletics providing an opportunity to focus less on interaction and more on the event itself, students were presented with the opportunity to show parents their individual skills in a number of track and field events. These included running races, shot put, javelin and even Frisbee and welly wanging to allow the students as young as 11 at the school in Begbroke to enjoy throwing events too.
A closing ceremony saw medals given out for the best performances during the day, a great way to provide students with a sense of achievement and confidence to add to the improvement in mental wellbeing. With qualifications and preparing students for independent lives beyond the school a key aspect to life at LVS Oxford, those who discover a real affinity for sport are able to study for a Sport BTEC , whilst swimming, orienteering and the gym are all regular trips out for students to help them keep fit and integrate into society.
LVS Oxford Head of School Louisa Allison-Bergin said: "Sports day is a great opportunity for students to practice and enjoy teamwork in a relaxed environment, and encourages them to try a wide range of sports that they otherwise might not. With individual events also allowing those who are passionate about sport to excel, it was the perfect way to engage all students. Their families were able to enjoy the day too and see the confidence and social progress they have made since joining LVS Oxford".