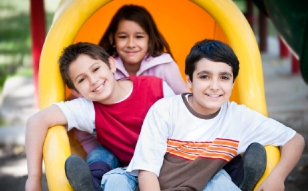 Specialist college's supported employment work shortlisted for national award
Hereward College in Coventry has been shortlisted as a finalist for the ERSA Employability Awards 2019 in the Disability and Health Employment category.
Now in its seventh year, the ERSA Employability Awards celebrate best practice across the employment support sector and seek to demonstrate the day-to-day hard work and dedication of those working to improve the lives of jobseekers, communities and the wider workforce.
As a college for young people with disabilities and additional needs, Hereward College places employability at the heart of its provision.
Its study programme caters for learners with a range of needs and ensures that every young person leaves college with the skills needed for independent living and employment.
The college has been shortlisted for the Disability and Health Employment award, which recognises an employment services provider who has demonstrated exceptional commitment in supporting jobseekers with disabilities and health conditions to achieve sustained employment.
Its highly successful supported internship scheme has seen rapid expansion, with over 55% of participating learners achieving sustained employment as a result.
ERSA received over 150 entries from across the UK. This year's submissions were judged by an all-star panel consisting of internationally recognised political thinker and Director of ResPublica, Phillip Blond, editor of The Sun's employment page, Jane Hamilton, senior civil servant at the Department for Work and Pensions, Mark Staley, and Winner of Adviser of the Year 2018, Tanya Weston of Genius Within.
As a successful finalist, Hereward College will attend a special ceremony on 20 June with the Minister for Employment, Alok Sharma MP.
Paul Cook, Principal, Hereward College said:
"We are delighted that our work has been shortlisted for this national award. Our Supported Internship model has shown real results and continues to grow year on year, showing demonstrable benefits to both learners and business."
Elizabeth Taylor, Interim Chief Executive, ERSA, said:
"This year's ERSA Employability Award submissions demonstrate the extraordinary achievements of individuals and organisations supporting people to enter, sustain and progress in work. The huge number of nominations ERSA received highlight the breadth of the commitment in the sector and the tireless work that goes on at the frontline every day. Congratulations to all our finalists!"
Please visit ersa.org.uk/news/finalists2019 for a full list of finalists.