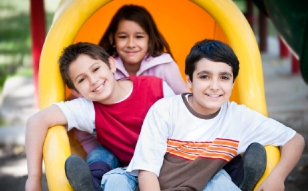 Covered play areas making fun accessible
The outdoors is a special playing and learning environment for all children. A place of movement, vibrant energy and sensory experiences. When considering disability and inclusion, childcare professionals report that, for those children with individual or complex needs, contact with the outdoors is almost guaranteed to produce stronger responses than the levels normally exhibited during indoor play.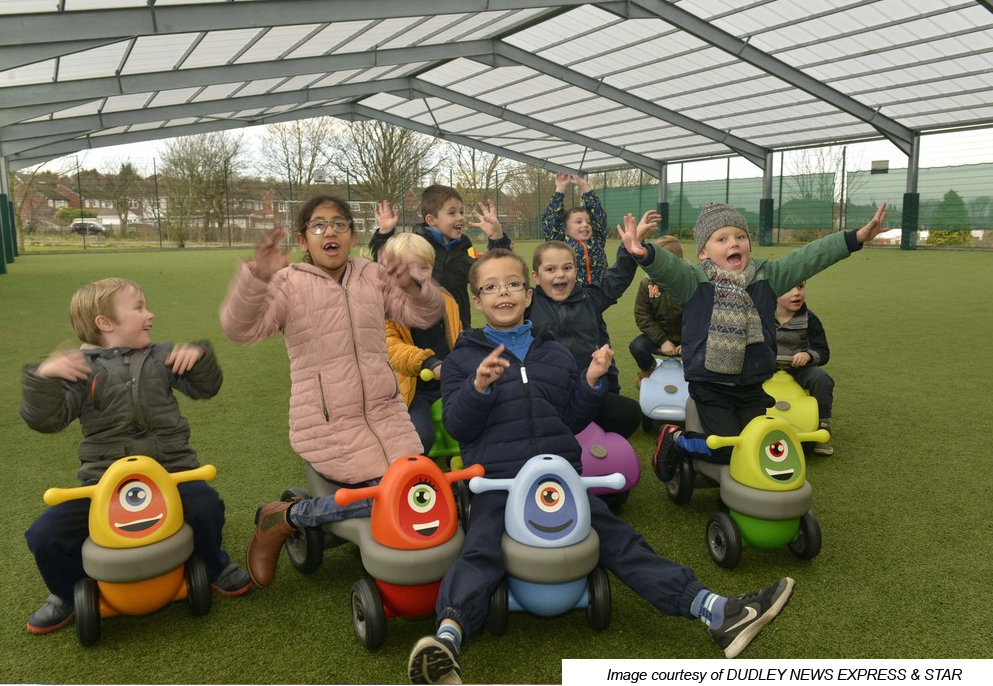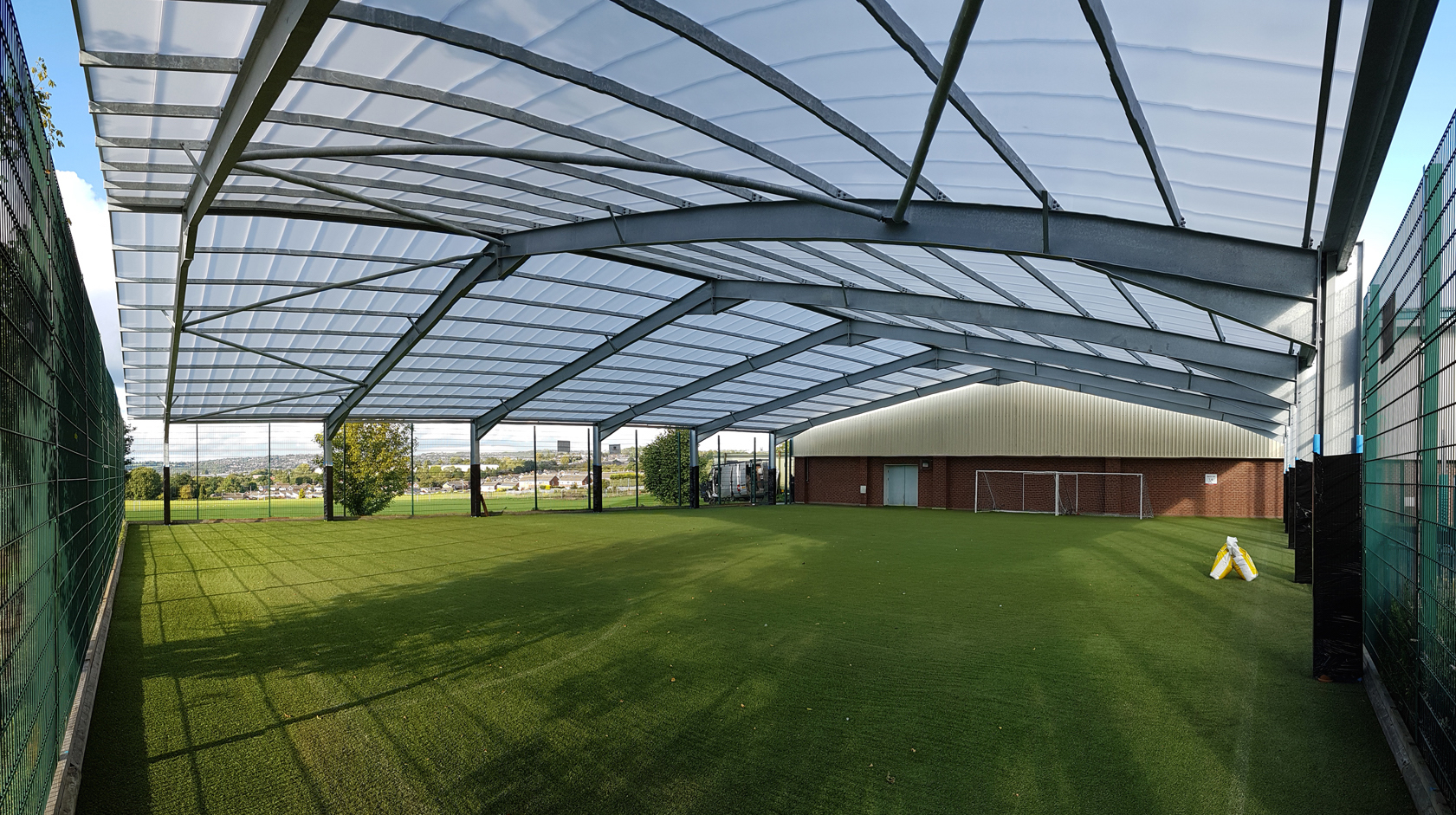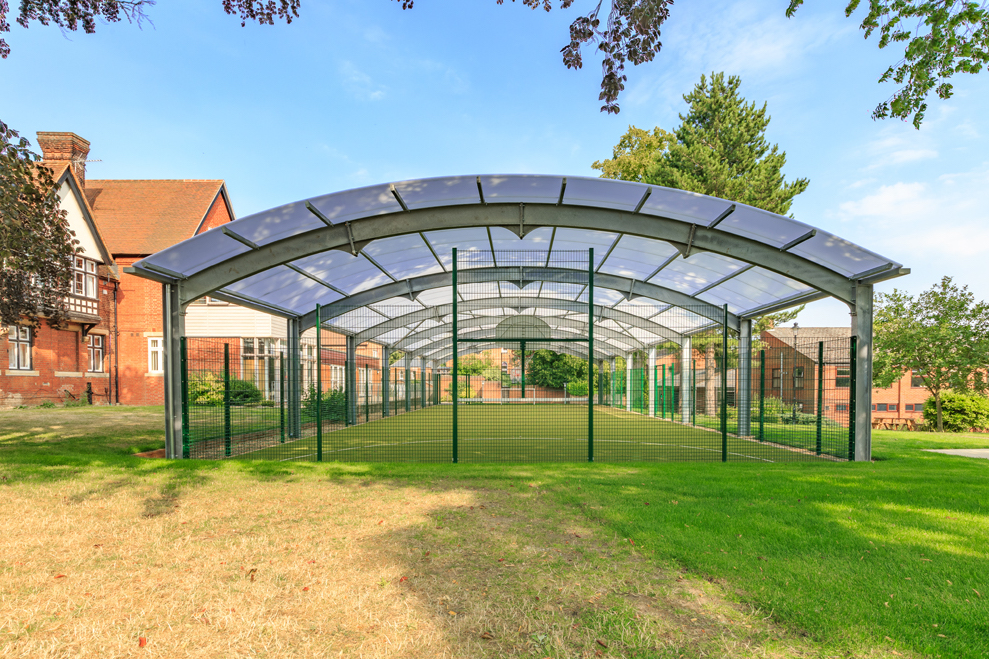 Not only is playing outdoors important for their physical health and development, but by producing an inclusive play area children can interact together and unite with peers.
Outdoor play areas can however come with many challenges, especially for wheelchair users. Playground canopies are a fantastic way of creating covered all weather play areas, which can bring the fun of outdoor play to all.
The Brier Special School in Kingswinford, West Midlands have always enjoyed being able to teach children and see them learn and explore outside as often as possible. Unfortunately this had always been at the mercy of the British weather. That was until they decided to install a Covered MUGA from A&S Landscape.
The covered sports area was affectionately called The PlayZone. The versatility of the space is the key to its success. The youngest children in key stage 1 use the area to ride trikes and bikes. They play quick cricket, 5 a side football, have relay races and have they have even been known to hold sponsored walks.
With so many options it is being well used by the pupils and the wider community. During the summer, The Orchard Trust, a charity supporting children with learning difficulties, uses the area for summer school. The Brier School are very proud of their covered MUGA PlayZone.
The headmaster at The Brier School said: "Different classes use the PlayZone in rotation when the weather is poor, meaning that everyone has the chance of some fresh air and exercise. The children are loving the PlayZone and a little bit of outside time each day helps with their concentration levels as well as their fitness."
Playground canopies allow schools to provide essential protection from the harmful UV rays of the sun as well as giving pupils access to the fresh air of the outdoors in times of harsh weather. Some academies and forward thinking schools are also developing their sites to increase out of hours use for both extra curricula activities and also as a revenue stream.
If you would like to know more about how a covered play area could work in your school then contact A&S Landscape today. Their experienced design team can assist with the planning and design of your canopy from concept to completion.
https://www.aandslandscape.co.uk
01743 444100